In this important book the authors seek to establish the biblical foundations of the penal substitutionary death of Christ and provide answer to contemporary criticisms of this centrally important doctrine. As a "Bonus Summary" for our members we provide this brief sketch of chapter 2.
In chapter 1 the author "set the scene" with regard to the contemporary debate regarding penal substitution, highlighting the works of critics and those who have responded to their challenge. The chapter provides a bibliographical survey of both sides of the discussion, both popular and academic. The authors wind up their introductory chapter with a summary statement of their agenda and a quick overview of the rest of the book.
Chapter 2 sets out to establish that the doctrine of penal substitution is not merely a tangential inference of Scripture but a doctrine that is "clearly taught," a "central emphasis of foundational passages." We will list for you here each passage they discuss, along with just brief comments.
[To continue reading this summary, please see below....]
The remainder of this article is premium content. Become a member to continue reading.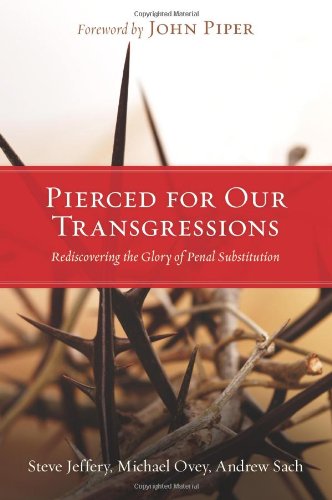 Pierced for Our Transgressions